Denver, CO 3/5/04
Attendance 22


nated the scoring. Brinks and his grandsons lead the way with 3 and his cousins Steve and Rob picked up a few more. Beak was traded at game time for Steve Granato and a player to be named later. Beak got the only meaningful goal for the Reds

Rich Storm survived his first test as our new King. It is not easy to put a major road trip together and have it measured against the many fun filled road trips of the past, but he did it! We had four fun filled days with side splitting laughter sprinkled through Meals, "Happy Hours" and hockey games. The CN railroad strike caused our Canadian players, Flea and Blue Ball Bill, to miss the trip. Their tickets for the Sunday Avalanche game, came in handy when Tony called his Dad on the way to church in search of 2 tickets to the game for his son and friend. Now that is a tough ticket, when the head coach has to call his dad for tickets.
Game 1


The head coach of the Avalanche jumped right in and helped the King tie his skates.


when Harvey fired a blistering pass (Shot) through Klinger and the guest goalie right on the tape of beak's stick for an easy tip in. Harvey swears that he was passing. Thor picked up the 3rd meaningful goal for the Whites when he had an open net gift handed to him right after he exchanged insults with the Red bench.
After the game, we had a nice lunch and then we checked into the Embassy Suites Hotel to find that there was free beer and snacks during the happy hour and their happy hour lasted 2 hours! (5:30 till 7:30) The suites had 2 rooms with 2 TVs, a microwave and refrigerator! The new King was quickly becoming a hero.


We arrived in time for our game, 2 goalies were waiting for us, as we were dressing, 2 more goalies showed up, so they were sent away with the promise of playing in game 2, tomorrow. The Granatos domi




Tony and his son's Dom and Mike joined in the fun.

Page 2


The Whites had plenty of meaningless goals by Randy Johnson, Mike, Dom, Steve, and Rob Granato, but they didn't have enough old guys up front. Mini Wheezer, Berserk, Hitman, his son Eric and Tommy had several goals

We watched the Avalanche beat the Sharks 5-1 on Friday night and Tony sent 20 passes up to us that allowed us to visit the locker room after the game. That was quit a treat for all of us.


Denver, CO 3/6/04


Saturday started out with a big free buffet breakfast at the hotel. We went to the practice rink to watch the Avalanche run some amazingly fast passing and shooting drills. The Sharks came in while we were watching the practice, because they were going to practice before they left town. We got to hear some old time NHL stories from all star Pete Stemkowski. Pete is the radio voice of Sharks.
We had a light lunch before our 4:00 game, where only one goalie showed up, fortunately we picked up a 14 year old that just finished winning a bantam game. Tony joined the Granato Whites that now featured Brinks and his 2 cousins, his 2 grandsons and now Tony! It seamed that the Reds didn't have a chance, but they had Harvey, who scored 2 meaningful goals. Thor also had a meaningful goal. The Reds won 3-0!


The Avs had a fun filled practice after their win.


during the week end. We had a laughter filled team dinner at the Keg Steak House where nobody finished their meal except the King. He not only finished his dinner, but he also downed a huge bowl of ice cream. He did give his cherry to Harvey during a tender moment. You had to be on the plane at O'Hare to get the significance of this event. We had a lot of laughs when people kept bumping into the men's room mirror. Our Hansen brother, Larry, bumped into the mirror and said, 'Excuse me bub". He said that he didn't recognize the guy in the mirror, because he didn't have a smoke in his hand.


Sunday 3/7/2004


Some Duffers met Tony at church and then we had another laugh filled free breakfast before heading over to the Pepsi Center for the 1:00 game against Calgary. The Avalanche scored first, but the Flames answered with 7 goals. We had a nice post game meal on the Sun baked patio of Bramns Restaurant. Everyday was sunny and cool. We walked back to the hotel just in time for another Happy

Hour. .Brinks and his cousins visited Tony's family, a few guys took a ride to the casinos and the rest of us stayed at the hotel bar until our eyes got heavy.
Monday 3/8/2004
Most of the Duffers that made it downstairs by 9:30 had another laugh filled free breakfast. We packed the vans at 10:00 and headed for the airport. Check in would have been uneventful if Harvey had only renewed his drivers license 2 months ago. You guessed it, he got sent to a terrorist interrogation room. They wanted to know why he had 2 cases of Avalanche Peppermint Schnapps in glass bottles in his bag. Harvey was released when he told them his hockey team likes to drink.


Brinks, Knarf, Klinger and Tony.

| | |
| --- | --- |
| | |
| Denver | O'Hare |
| | |
| --- | --- |
| | |
| O'Hare | O'Hare |
| | |
| --- | --- |
| | |
| O'Hare | O'Hare |
| | |
| --- | --- |
| | |
| Denver | Denver |
| | |
| --- | --- |
| | |
| Tony and Mike | Dom and Mike with Dad |
| | |
| --- | --- |
| | |
| Pre game | Hitman |
| | |
| --- | --- |
| | |
| Thor gives some tips to Mini Wheezer | Dom and Mike with Dad |
| | |
| --- | --- |
| | |
| Beak scares the kid | Mini Wheezer puts him in a trance |
This is just the start of 220 pictures from our Denver trip. Stump has another batch that he is sending me. When I get them all, I'll have a CD filled with Denver Pictures.
For More Green Bay News, Go to:
To E-mail the Duffer News Web master, just click here! lopatka@ix.netcom.com
You can e-mail History updates to Beak.
http://www.sportzdomain.com/womenshockey/
http://www.rivermen.net
http://www.worcestericecats.com/
http://www.coloradoavalanche.com/
Looking for a page with your name on it? Try the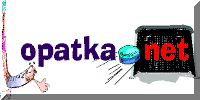 search page.