Welcome to
Time for a smoke and a beer in that clean Denver air.
Bolingbrook, IL 4/23/04
Attendance 24


brothers.
The third period featured a complete turn around by the Whites as they scored 4 unanswered goals, while the Brain was shutting out the Reds. Rich Storm made it 6-5 with a blue collar hard work goal and Tweedy tied it in the final minute when the Whites added a 6th attacker.


Friday's game started out to be a low scoring game in the first as Eddie and the Brain kicked out all meaningful shots until the last minute of the first period.
Brinks took a pass from Tweedy and poked it past the Anvil to give the Whites a 1-0 meaningful lead with 55 seconds left in the first period. That lead lasted less than 30 seconds as Hitman took a pass from Tommy Z and beat the Brain to knot the score at 1-1.
Brinks had several Krashes with Klinger during the game and when he got flipped a third time, he looked to see where Klinger was, but this time it was his own team mate, Beak Jr. The fall must have done him good, because he went in and scored the meaning

Brinks and Hitman provided all of the meaningful goals.


Noteworthy: Frank had a fine game as he avoided crashing into his partner. Hansen Brother, Larry, had a superb game as he discovered that he plays better when he drinks water. Blue Ball Bill was away all week and he missed the game. Rumor has it that he was suffering from female troubles. Thor had several passes go right under his stick.


Harvey almost tied the game, as did Magoo. Harvey unveiled his escort service and pricing system. Is your wife complaining that she needs a night on the town? Give Harvey a call! She will never nag you again.


ful game winner in the third period.
The meaningless contest was very strange. The second period started with a 2-2 tie and the Reds scored 4 while Eddie shut out the Whites for a comfortable 6-2 lead. Goals were scored by Uncle Bob, Berserk and the Z

I only flattened Brinks twice. Kenny got him the third time.




More Denver Pictures
| | |
| --- | --- |
| | |
| Tony goes White | Harvey gets some rest. |
| | |
| --- | --- |
| | |
| A Rich Storm Stretch | Harvey poses for his bubble gum card |
| | |
| --- | --- |
| | |
| Team Denver | Frank and Bill share a semi-true story. |
| | |
| --- | --- |
| | |
| Free Beers | Team Denver |
This is week 7 of pictures from our Denver trip. All of the above pictures were taken by Beak. Frank put a great picture album together with over 100 pictures from Beak and Stump. Go To Last Week's News
For 1995 Green Bay News, Go to:
To E-mail the Duffer News Web master, just click here! lopatka@ix.netcom.com
You can e-mail History updates to Beak.
http://www.sportzdomain.com/womenshockey/
http://www.rivermen.net
http://www.worcestericecats.com/
http://www.coloradoavalanche.com/
Looking for a page with your name on it? Try the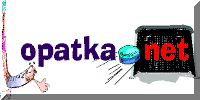 search page.