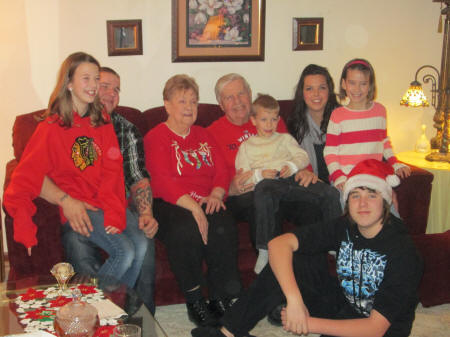 We had all 4 of our children and 6 of our grandchildren with us for Christmas 2013, just like we did for Christmas 2010,
(Left to Right) Carole, Greg, Dan, Sabine, Donna, Ken, Kathie Debbie and Dan.
Michelle, Kathie and Michael
Mel, Jeff, Donna (Ken's Wife) and Ken
Sabine, Audrey, Grace Luke and Dan
Debbie and her husband Dan.
Our Grandson Michael with his wife Trina and Children Carmela and Lennie
I'm still playing hockey with my son Dan and grandsons Jeff and Mike
Here are some pictures of my Family at my Retirement Party in 2001.

Dad and Daughter Debbie


Daughter Kathie, Granddaughter Michelle and Her Dad.
Grandson Mike.

My Mom and grandchildren

The Lopatka Family in 2001!

Dan, Dad and Sabine

Carole, Ken, Agi and Greg

Sister Mary, wife Carole, 88 year old Mother and Greg
Mom is recovering from a fall in the night in late June of 2004.
Mom passed away on February 14, 2009 at the age of 95.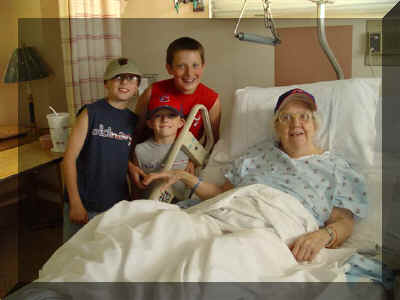 Mom came home in September and is doing well.
This is her on Mark's 54th floor on Thanksgiving.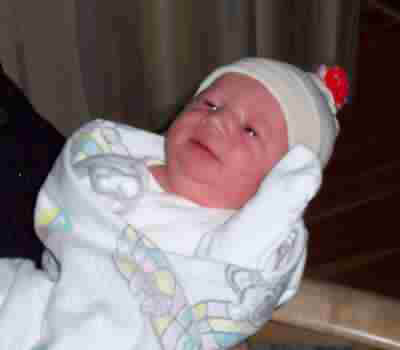 Our 7th grandchild, Audrey Caroline, was born to Dan and Sabine
on February 15, 2005 at 7:11 PM. She weighed in at 8 lbs. 3 Oz.
Audrey and Carmela
Our 8th Grand child, Luke was born on October 29, 2007
Click Here for
Our Great Granddaughter Carmela
Michael turns 5 and Jeff hits 14!
I just turned 65! Click here for pictures
See Michelle's new puppy