We Celebrated
Our Great Granddaughter Carmela's First Birthday
There were plenty of Dora toys and her friends at the party.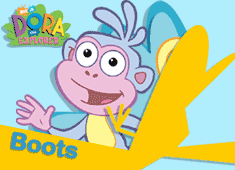 Click on the pictures below to see the full image, use the back button to return to this page.
This is the only picture that I got of Dan, He was coaching a High School Hockey game. Audrey ran to him when he came in.
Click on the picture above to view the Photo Story of Carmela.
October 24, 2009 Carmela's 3rd Birthday
October 12, 2007 Alaska Pictures
September 23, 2007 Michelle Started Fall Softball
September19, 2007 Planetarium Quiz
September 15, 2007 Sectional Championship Game
September 10, 2007 Regional Champions
September 9, 2007 Michelle leads her team to a 7 run last inning rally
August 19, 2007Rainy Cub Game
August 18, 2007 Michelle's Birthday with the Bandits
August 4-10, 2007 Michelle's School Softball
July 28, 2007 The West's Wedding
July 28, 2007 Aunt Irene turns 100!!