Welcome to
Click the duffer button

to go to this week's Las Vegas pictures.
Click the duffer button

to go to Hockey Links.
Click the duffer button

to go to Huskie Wisconsin Championship.
February 7, 2003 Reporters**Cammi Granato**Rich Storm**Volume IX Issue 06


Las Vegas, NV
January 30, 2003


Attendance 24


The Nailer is alive and well, but Dill Deau is still on the Duffers, "Most Wanted" list. He paid for his trip to Las Vegas and never got on the plane. You may recall, he did the same thing when we went to San Jose.
The plane ride was filled with laughter, as was our lunch at the Hotel. We watched hockey games in several sports bars until we got tired.
January 31, 2003
Friday started with a fast paced hockey game that had the Red team shooting until their arms were numb. The Whites took advantage of every opportunity and won the Meaningful game 4-0 with goals by Beak, Klinger, Hitman and Thor. Beak's game winner was set up by a nice pass from Tommy Morgan. Uncle Bob had 2 meaningless goals with several chances for a Hat Trick. We think he was afraid to score 3, because his last hat cost him $138.50 at Bonos. Gilbert's nephew, Phil Lapoint did a great job in both games. Stump was named the MVP for dragging his goalie pads and playing both games. The Las Vegas backup goalie was a "no show". Another Big Thank

Knarf and Klinger look pretty tired here and it is only Thursday morning before take off


After the game, we had a team lunch and scattered. Some of us went to see the Grath Brooks impersonator.


We watched the Las Vegas Extreme down the Chicago Sharks before having a bedtime ice cream cone.
Las Vegas is a fun filled town!


Veto cracks up with an old Duffer Newsletter.


You goes to the King for setting up this wonderful trip. The Nailer played a great game, for a hold out and Gilbert was happy to find out that the Nailer was a roofer and not a goon.


Hitman, Brinks and Klinger snooze on the way home after 2 fast paced games.

Las Vegas, NV
February 1, 2003
Attendance 22


We lost 2 players for Saturday's game. We were betting on Thor, or Uncle Bob to be no shows, but nobody bet on Fred. Fred came down with a bad case of the Flu. He never got out of bed until Sunday. He didn't even get up when the maid changed the sheets. Harvey's son was the other scratch. He played a fine game on Friday, but he hurt his knee and couldn't make the call. Zagnuts was DTD after Butt Head rubbed him into the boards on Friday, but he played a great game on Saturday.

Thor not only showed up, He put on a red jersey to match his face and scored a goal for the second day in a row, as did Hitman. That helped the Reds to a 3-2 win. Brinks got the only goals for the Whites. Papa Joe had the first goal for the Reds.

After the team meal, Thor got a tip and played a Slot machine and it paid over $200. Some of us went to see the Hoover Damn and then we went to see the tribute to the Rat Pack at the Greek Isles. We walked until we reached New York where we were robbed. I paid $23 for a bowl of soup, a club sandwich and a glass of water. They really know how to make you feel that you are in New York! Uncle Bob was MVP as he walked several miles back to the car and picked us up and drove us home.


(Left) Papa Joe needed a nap, so he climbed into Hitman's body bag and Harvey and his son (Above) carried him away.


Las Vegas, NV


February 2, 2003
Sunday was spent getting to the airport. Where we shared stories. Some of the highlights follow.


Muzzy was declared a jinx when he said Booga booga and made Beavis crap out.
Some of the guys were drinking free at Phil's bar, thanks to Gilbert, who was giving back some of his winnings.
Thor and the boys ran up the Taxi fair as they went through the Jack in the Box drive through.
A waitress pulled the "Harvey Pepsi switch" on Thor when she kept bringing him brandy and water instead of Couvasia
Butt Head got bounced from Belagio's for wearing shorts and a tee shirt.
Harvey went to game 2 in his slippers and PJs.


Butt Head, Knarf, Klinger, Hitman and Beak (Not Pictured) check out the Hoover Dam.


All 24 Duffers posed for this team picture before game 1

The following 21 pictures are from day 1 in Las Vegas. I will be running the rest of the pictures in upcoming weeks. If you can't wait, you can order a CD-ROM with all 217 Las Vegas pictures and a slide show viewer for $4.95 plus Shipping and Handling.
For $9.95, you can order the Deluxe Duffer Road Show CD that includes pictures from other road trips like Green Bay, Hayward, Columbus, San Jose and Peoria. E-mail your order to me at: lopatka@ix.netcom.com
You can also order prints of any of these pictures. I will print them on a high quality paper that cost $1.00 per sheet. You can get 1 - 8x10 for $2.00 or 2 - 5x7s for the $2.00.
Las Vegas CD only $4.95 for 217 pictures and a slide viewer.
Click on the thumbnails to view the 900 pixel wide image.
(Left) Beak and Thor start the trip with a muffin and a smile. (Center) The Reverend, Papa Joe, listens to Fruitcake's confession. (Right) Knarf, Klinger and Magoo wait for their boarding call.
(Left) Muzzy shows off his new Duffer Las Vegas Jacket. (Center) Rich Storm and Thor laugh it up as they get ready to board. (Right) Stump waves good by.
(Left) Butt Head looks for his ticket. (Center) We are in the air. (Right) Zagnuts and Stormy listen to an Uncle Bob story as they bus to the rink.
(Left) Thor wins the race to be the first Duffer to lose some money. (Center) Klinger gets his room assignment. (Right) Veto tells Emily and Knarf about the rain in Seattle.
(Left), (Center) and (Right) The Duffers share their first team lunch.
(Left) Rich Storm listens to another Uncle Bob tale. (Center) Emily, Knarf and Butt Head listen to a Beak tale. (Right) Mini-Wheezer tells Gilbert that his Uncle Bob is full of stories.
(Left) Harvey fondles Gilbert and the Nailer. (Center) This is a nice view of the Santa Fe Station hotel. (Right) Las Vegas Team Picture.
You can e-mail History updates to Beak.
To E-mail the Duffer News Web master, just click here! lopatka@ix.netcom.com
Don't forget to put the following dates on your Calendar:
Saturday, Feb. 15, 2003 Duffer Christmas Party
Monday, Feb. 17 Colorado Vs. Black Hawks
Sunday, March 2 Colorado Vs. Black Hawks
Vancouver Griffins
Cammi got 4 goals and 1 assist last Saturday night. Shelley got 1 goal and 2 assists:-).

http://www.nwhlhockey.com/NWHL20023/GameSummaries0203/EdmVan122.htm


Here's a couple of stories on Cammi that I thought that you would like to
read:

http://www.dg58.dupage.k12.il.us/bridges/bridges4_02.pdf
http://www.plainfield.will.k12.il.us/Dist202/DistNews/cammi.htm

http://www.rivermen.net
http://www.worcestericecats.com/
http://www.sportzdomain.com/womenshockey/
http://www.usa-womens-icehockey.com/GregLopatka.htm
Looking for a page with your name on it? Try the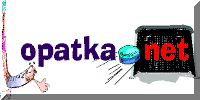 search page.