Welcome to
Peoria March 8th, click here for details.
Click the duffer button

to go to Las Vegas pictures of Day 3.
Click the duffer button

to go to Las Vegas pictures of Day 2.
Click the duffer button

to go to Las Vegas pictures of Day 1.
Click the duffer button

to go to Hockey Links.
Click the duffer button

to go to Wanted Posters.
March 7, 2003 Reporters**Cammi Granato**Rich Storm**Volume IX Issue 09


Bolingbrook, IL
February 28, 2003


Attendance 29


Game Tomorrow in Peoria! We will meet at the Cracker Barrel on Weber Road and !-55. We will leave at 9:30 for a game at noon. Overnighters will be staying at the Pere Marquette on Saturday night. (309)-637-6500


Mr. Clean started the meaningful scoring when he tried to get out of the way of a blistering slap shot by Duffer GOD, Bobby Fetting. The shot tipped Hacksaw's pants and blew past the Anvil for a 1-0 lead. Thor put the game out of reach when he crashed the net and put in a rebound.
The Brain was able to foil all of the Meaningful Red shooters to give the Whites a 2-0 meaningful win.
King Kong broke a meaningless

5-5 tie in the final minute to give the Reds a 6-5 win.
The King was enforcing the seldom used 3 line rule. Several years ago, Agi was tricked into blowing the 70 year old, Papa Joe, offside. She was just learning the quirky rules of the Duffers that prohibits speedy youngsters from carrying the puck over 3 lines. Papa Joe was again victimized by the rule last week when Tweedy crossed the blue line and waited for Papa to catch up. The whistle blew just as Tweedy was about to spring Papa for a scoring chance. Berserk was blown off side when he was off to a shin guard break away. He blocked a shot that went into the neutral zone and when he carried it into the attacking zone the play was stopped. There was no complaints, because we were happy to have a referee after several weeks of "head drop face offs". Thank you Jimmy!


Tony displays the Autographed Colorado Jersey that he donated to the St. Rita cause.


Peoria Saturday Schedule


9:30 AM Leave Cracker Barrel
12:00 PM Play in Civic center
7:00 PM Peoria Plays Toledo


Sunday


3:00 PM Peoria Plays Toledo


Knarf, Hitman, Wendy and Berserk display the Patrick Roy stick that Tony donated to the St. Rita-Jim Misiora Fund.

The King's Financial report
The following owe the Duffers owe $65 for Las Vegas:
Heitman
DeVivo
Ludy
Uncle Bob
$175 due from
Coughenour
$270 due from
Arvydas
$55 due to Jerome (Jim) Miceli from:
Uncle Bob
Stumpp
$34 for Peoria from
Heitman
Tinman
Doc
Dues are due from
$100 Ken Lopatka
$50 Gary Kasper - - I show cash payments of $50 on Sep 27 - $60 on Oct 4 - $40 on Oct 18 and $50 on Nov 1
I assume the following are no longer Duffers:
Wheezer
Rick Dzingle
Tim Staats
Roger Partynski


A BIG Thank You to Brinks for getting Tony to donate a Colorado Jersey and Patrick Roy stick that he had all of his team autograph for the St. Rita Jim Misiora Scholarship fund.
http://www.lopatka.net/Misiora/index.html
A BIG Thank You to Klinger and Berserk for making the top bids on these items.
A BIG Thank You to Mini-Wheezer, Ron and Cindi at Bono's for twisting arms and selling almost $200 worth of Raffle tickets last Friday.
A BIG Thank You to all of the Duffers that bought tickets for this wonderful cause. The event raised almost $20,000.00 with almost $1,500 coming from the Duffers! I'm sorry to report that the $2000 grand prize winning ticket was sold by Tom Brija to a Mt Carmel graduate.


After my son graduated in 1988, I agreed to be Jim. Misiora's assistant Hockey Coach. At that time, hockey referees had about 15% tolerance. Jim and I made a great combination, as I usually kept him from shouting one of his great one liners when he had reached the referee's 14% tolerance level.

In December 2001, I called Coach Miz, to tell him that my son Dan was named head coach of Downers Grove South High school. Jim generously offered to give Dan a box full of his best coaching books, so I met him at a near by teacher's hang out, and we shared a few stories from the past. Jim warned me that referees have 0% tolerance today and teachers usually teach the way that they were taught. That is a handicap for Dan since he has a head full of one liners that are guaranteed to get a referee to the 15% level.

On that day, Jim was feeling great, and he told me he was ready to start playing hockey with "The Duffers". He was looking forward to getting Our 1992 Kennedy Cup Championship team together for a ten year anniversary reunion. One my favorite memories that I have of Jim came when we were seeded 8th in the State and Fenwick was #1. We were engaged in a heated battle after 2 periods. Jim's one liners were not hitting Fenwick's coach's funny bone. Jim realized that their coach was ex-Black Hawk enforcer, "King Kong Korab", so in between periods, He went over to the officials in the scorers box and asked them to please stop him if he gets angry and tries to go after King Kong. We beat the number 1 team with a goal in over time. Jim passed away in his sleep with a heart attack one week after I met with him.

Las Vegas Pictures from Night #3
(Left) We started the evening with the Rat Pack show with Marilyn Monroe and Joey Bishop. (Center) The whole pack joins Marilyn and Joey. (Right) Here is the tower that King Kong wants to drop on statue of Liberty on.
(Left) It was too windy for the water show that night. (Center) The Sports Betting room. (Right) The King and Klinger start to run out of gas.
(Left) Klinger convinces Knarf, Stump and Uncle Bob that we need some food. (Center) Uncle Bob looks at Knarf's menu. (Right) Knarf and Brinks show the affects of a long day.
(Left) MGM. (Center) Monte Carlo. (Right) Mini-Wheezer takes a stroll through the Big Apple.
(Left) New York Squared. (Center) The King is in New York. (Right) Stump and Mini-Wheezer can't decide which $15.00 sandwich they want.
Next week, I'll post the pictures from Night #3
You can e-mail History updates to Beak.
To E-mail the Duffer News Web master, just click here! lopatka@ix.netcom.com
Vancouver Griffins
Here's a couple of stories on Cammi that I thought that you would like to
read:

http://www.dg58.dupage.k12.il.us/bridges/bridges4_02.pdf
http://www.plainfield.will.k12.il.us/Dist202/DistNews/cammi.htm

http://www.rivermen.net
http://www.worcestericecats.com/
http://www.sportzdomain.com/womenshockey/
http://www.usa-womens-icehockey.com/GregLopatka.htm
Looking for a page with your name on it? Try the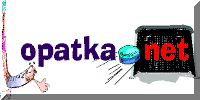 search page.