Welcome to
Click the duffer button

to go to Duffers Christmas Party.
Click the duffer button

to go to Las Vegas pictures of Day 2.
Click the duffer button

to go to Las Vegas pictures of Day 1.
Click the duffer button

to go to Hockey Links.
Click the duffer button

to go to Huskie Wisconsin Championship.
Click the duffer button

to go to Wanted Posters.
February 7, 2003 Reporters**Cammi Granato**Rich Storm**Volume IX Issue 06


Bolingbrook, IL
February 7, 2003


Attendance 30


Fruitcake scored 2 goals early to give the home team Whites a 2-0 meaningful lead. That increased to 5-0 when the Bobka factor was applied. Tweedy set up Magoo for 2 Red goals to knot the game at 2-2. Hitman gave the homers a 3-2 lead, but Beer Nuts banked a shot off of the back side of the Ghost to send everyone home with a meaningful 3-3 tie.
Uncle Bob also banked a puck off of the Ghost's back for a goal. Tweedy had a goal, but I can't remember any other Meaningless goals. Brinks was in Colorado cheering the Avs on. Bill BTW was in Florida. Zagnuts played defense for the Reds, but he was in a lot of pain. ( Las Vegas Ribs)


The NWHL Vancouver Griffins defeated the Pacific Steelers 6-3 to win the BC Senior AAA Provincial Championship. Cammi had 3 goals and 2 assists.


Duffer Christmas Party Tomorrow!


Don't miss the Duffer Christmas party on Saturday, February 15th at the Chris Mazurk barn. Festivities will begin after 7:00. Take 294 to Deerfield Road, exit west to Frontage road then turn left and you will run into Deer Run Road. He is located at 815 Deer Run Road.


.Some of the highlights


Muzzy (Mug Nuts) showed up again on Friday
JD, a 52 year old Duffer Wannabe made his Duffer Début and almost scored





(Left to right) Papa, Klinger, Knarf and Beak in Las Vegas.

(Left) Uncle Bob and Tommy put on the foil. (Center) The King and Harvey lace up as Harvey Junior gives encouragement. (Right) Klinger and Papa Joe wait for the Zamboni to finish.
(Left) Thor and Magoo hit the ice. (Center) Beavis and Brinks watch Mini Wheezer eat his stick. (Right) Gilbert puts on his game face.
(Left) Fred gets ready for his first and only game. (Center) Las Vegas Team picture number 2. (Right) Thor takes a seat in the penalty box.
(Left) Klinger checks on the Pensky file. (Center) Thor and the King say grace before the team meal. (Right) Mini Wheezer wonders if his Uncle cut the cheese.
(Left) Klinger gets serious as Thor downs his Bloody Mary. (Center) The Nailer watches Uncle Bob cut the cheese. (Right) The Nailer gives the group some old news.
(Left) The Nailer tries some of UBs cheese. (Center) The King checks the bill. (Right) The King shows the total to Emily.
We finished up Day #2 by going to the Garth Brooks Tribute and at Chicago Sharks Hockey game. Beak took a break, no pictures were taken.
If you can't wait to see the rest of the pictures, you can order a CD-ROM with all 217 Las Vegas pictures and a slide show viewer for $4.95 plus Shipping and Handling.
For $9.95, you can order the Deluxe Duffer Road Show CD that includes pictures from other road trips like Green Bay, Hayward, Columbus, San Jose and Peoria. E-mail your order to me at: lopatka@ix.netcom.com
You can also order prints of any of these pictures. I will print them on a high quality paper that cost $1.00 per sheet. You can get 1 - 8x10 for $2.00 or 2 - 5x7s for the $2.00.
Las Vegas CD only $4.95 for 217 pictures and a slide viewer.
You can e-mail History updates to Beak.
To E-mail the Duffer News Web master, just click here! lopatka@ix.netcom.com
Don't forget to put the following dates on your Calendar:
Saturday, Feb. 15, 2003 Duffer Christmas Party
Monday, Feb. 17 Colorado Vs. Black Hawks
Sunday, March 2 Colorado Vs. Black Hawks
Vancouver Griffins


Cammi was named Player of the Segment.

http://www.nwhlhockey.com/Interactive/PlayerOfWeek.htm


Cammi got 4 goals and 1 assist last Saturday night. Shelley got 1 goal and 2 assists:-).
http://www.nwhlhockey.com/NWHL20023/GameSummaries0203/EdmVan122.htm


Here's a couple of stories on Cammi that I thought that you would like to
read:

http://www.dg58.dupage.k12.il.us/bridges/bridges4_02.pdf
http://www.plainfield.will.k12.il.us/Dist202/DistNews/cammi.htm

http://www.rivermen.net
http://www.worcestericecats.com/
http://www.sportzdomain.com/womenshockey/
http://www.usa-womens-icehockey.com/GregLopatka.htm
Looking for a page with your name on it? Try the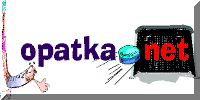 search page.