Welcome to
Tony has just agreed to donate a Colorado AVs Jersey autographed by his team to the silent auction. If you would like to put in a bid on this priceless item, let me know now! With many future Hall of Famers on this Jersey, it will bring top dollars to this wonderful cause.
I have been working on a committee to help raise funds for a friend of mine at St. Rita. If you would like to join us at Hawthorne Race Course, $50 gives you a buffet meal, open bar, parking and door prizes. After the races, we can go right to Dinner with the Duffers at the Pompei Bakery before Tony's game. Tweedy and I will be at a table with Tommy Bryja. If you can't make it, I'll have raffle tickets at Bonos this Friday. See Mini Wheezer or me at the bar. Click the link below for more information.
Click the duffer button

to go to Jim Misiora Day at the Races.
Click the duffer button

to go to Las Vegas pictures of Day 3.
Click the duffer button

to go to Las Vegas pictures of Day 2.
Click the duffer button

to go to Las Vegas pictures of Day 1.
Click the duffer button

to go to Hockey Links.
Click the duffer button

to go to Wanted Posters.
If you want to go to Peoria March 8th, let me know now.
February 28, 2003 Reporters**Cammi Granato**Rich Storm**Volume IX Issue 08


Bolingbrook, IL
February 21, 2003


Attendance 28


The Annual Presecky Jimmy Buffett Concert party date is posted for August 23. You must go to Ticketmaster* on March 22 to purchase tickets. The Duffers will also a have group at the Thursday show on August 21. (Must buy Tickets on March 15) *Carson Pirie Scott


Beak got some grief in the Duffer locker room for not mentioning Papa's 73rd Birthday in the Duffer News. There was a picture of Papa Joe in a body bag in the February 7th Newsletter, but Beak forgot to wish him a happy birthday as he did in previous years. So this week's newsletter will be devoted to birthdays instead of hockey results, even though we had a very exciting game where Duffer History was made with 2 open net goals. The Whites pulled the Ghost from the nets with a 6-6 Meaningless tie to add a meaningful attacker. The strategy backfired when the Reds hit the open net to give the them a 7-6 Meaningless win and a 2-1 Meaningful win. The Whites gained the tie with 1.6 seconds left in the second period. The unusual goal by King Kong was aided by an unscrupulous Red player who used the Buzzer to try and stop a 2 on 1 break away. The Shady tactic backfired when The Anvil thought the period was over and left his net unattended. King Kong tied the game with an easy goal.
Now on with the Birthday News
February is full of Birthdays. In addition to Papa, Dill Deau turned 60 on February 9th. Butt Head celebrated his 41st at the Duffer Party on the 15th.

Recent Birthday Boys, Papa Joe and Knarf in Las Vegas.


Rich Storm hit 35 on the 19th, Roger had his 37th and Frank turned 65 on February 21st. Beak Celebrated his 63rd on February 26 with a colonoscopy. March Birthdays: Wheezer, Stump, Koss, Beer-nuts and Larry. I'm sure you find this Birthday reporting as boring as I do so I won't subject you to it for a while. Some interesting facts: When Papa was born, Hoover was president and you could mail a letter for 2 cents, that increased to 3 cents when Frank was born. Eggs were 44 cents a dozen when Papa was born and they dropped to 36 cents in 1938. Bread was 8 cents a loaf in 1930 and stayed there until Beak was born in 1940. (Aldi's eggs are .49)


Last chance for Peoria March 9, 2003

Mini Wheezer scored 2 goals, but Stomp made sure his Uncle Bob was shut out.


Page 2: All Duffer Birthdays


Klinger gets hungry watching Thor and Stormy down some Pizza.

The following owe the Duffers $65
John D. Landry
Frederic R. Bobka
Donald G. Granato
Joseph R. Mazzarella
Joseph W. Giffune
Frank J. Presecky
John C. Heitman
Robert E. Deau
Michael De Vivo
Michael M. Presecky
Robert F. Oskroba
Thomas J. Zagorski
Emil Ludy
----------------------------
$270 Arvydas
$175 Coughenour
$300 Vidas
----------------------------
$100 Lorenzo
$100 By The Way
$34 Docker
$34 Hitman
$34 Tinman
---------------------------
$$$ Dues - you know who you are
The following have a refund coming of $35
Kennnith J. Barczynski
Thomas M. Morgan
Richard Masiulewicz
Eugene R. Miller
Richard A. Felman
Michael J. Oskroba
Arvydas M. Dikinis
Gregory F. Lopatka
----------------------------
$100 Chris Mazurk
$100 Bill Louis
$200 Bill Allen
The following owe Jerome (Jim) Miceli $55: Mini Wheez, Uncle Bob, Brinks, Knarf, Klinger,& Stumpp


With all of this Birthday stuff, I almost forgot to mention that Ken Lopatka scored a beautiful goal on a turn around Slap shot. 73 year old Papa Joe scored 2 goals making him the oldest Duffer to score a goal. He broke his own record.





The following ages were calculated on February 22, 2003


More Birthday stuff


Born on Papa's Birthday, February 8th: 1820 General William Sherman and 1828 Jules Verne
Born on Knarf's Birthday, February 21st: 1801 Cardinal John Henry Newman and 1866 German Bacteriologist August Von Wasserman
Born on Beak's Birthday, February 26th: 1802 French Poet, Victor Hugo 1846 William "Buffalo Bill" Cody

Las Vegas Pictures from Day 3
A few years ago, Uncle Bob was hounded by autograph seekers because they thought he was John Goodman. This year he was mistaken for Buddy's Boy. What do you think?
(Left) I took this picture on Day #3 as I waited for the elevator to the Rink. We had a delay as we waited for a goalie so we had time to take some pictures. (Center) The senior Duffers, Papa, Klinger, Knarf and Beak. (Right) Klinger, Knarf, Beak and Veto.
(Left) Thor poses with Beavis and Butt Head. (Center) Knarf and Uncle Bob. (Right) Brinks and Emily.
(Left) Zagnuts and Hitman. (Center) Zagnuts and Mini Wheezer. (Right) Veto watches Las Vegas Goalie Phil stretch out. How does he do that?
(Left) Veto, Beavis, Gilbert and nephew Phil. (Center) Papa presents Stump with an award for saving the day, when he provided us with his emergency goal tending services. (Right) Gilbert and nephew Phil.
(Left) Brinks was given the MVP award for his years of distributing beer in dented cans to the Duffers. (Center) Mini Wheezer gets the wild shirt award. (Right) Thor was presented with the red face award.
(Left) Emily watches Thor, Mini and Uncle Bob blow their Dough. Thor got 5 of a kind thanks to a tip by our waitress. (Center) Klinger, Knarf and Butt Head check out the Hoover Dam. (Right) Butt Head, Knarf, Klinger, and Hitman.
(Left) Butt Head, Knarf, Beak, and Hitman. (Center) Knarf and the guys think about a jump. (Right) They decide that the water is too far down for a fun jump.
(Left) Flag was at half staff. Our fun filled week end was damped by news of the space shuttle crash . (Center) We listened to the ranger's history lesson. (Right) As the sun went down, we headed back to the Santa Fe Station.
Next week, I'll post the pictures from Night #3
You can e-mail History updates to Beak.
To E-mail the Duffer News Web master, just click here! lopatka@ix.netcom.com
Don't forget to put the following dates on your Calendar:
Sunday, March 2 Jim Misiora Day at the Races 12:00 Noon
Sunday, March 2 Dinner With Duffers 5:00 PM Pompei Bakery (Taylor and Ashland)
Sunday, March 2 Colorado Vs. Black Hawks 7:30 PM
Vancouver Griffins


Cammi was named Player of the Segment.

http://www.nwhlhockey.com/Interactive/PlayerOfWeek.htm


Cammi got 4 goals and 1 assist last Saturday night. Shelley got 1 goal and 2 assists:-).
http://www.nwhlhockey.com/NWHL20023/GameSummaries0203/EdmVan122.htm


Here's a couple of stories on Cammi that I thought that you would like to
read:

http://www.dg58.dupage.k12.il.us/bridges/bridges4_02.pdf
http://www.plainfield.will.k12.il.us/Dist202/DistNews/cammi.htm

http://www.rivermen.net
http://www.worcestericecats.com/
http://www.sportzdomain.com/womenshockey/
http://www.usa-womens-icehockey.com/GregLopatka.htm
Looking for a page with your name on it? Try the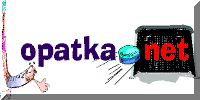 search page.