Welcome to
In June, 2004, it was 50 years since I was one of the 8th grade graduates at St. Mark School in Chicago IL. The purpose of this page is to round up some old friends from those days. Some of my classmates went to Holy Trinity with me, so I was able to keep up with them. On January 15, 2004, I took my Mom and wife on a tour of the old neighborhood. I took the following pictures. You can click on them to see the full resolution image. Use your browser's back button to return to this page.
(Left) Our old school still looks good. This is the front view with the old convent on the left. (Right) This is a view from the corner of Cortez and Campbell. It shows the playground where we played "Buck Buck, How many fingers up", tackle football in the snow and "Pinners" in the Spring and Fall. The City of Chicago constructed a garden in the middle of the intersection in 2001. Cars crash into it frequently.
(Left) This view shows the side of the school, play ground and the Rectory. (Right) Here you see part of the school , the Convent and the row of houses on Cortez Street.
(Left) This is St. Fedalis, my wife, (Carole Nowak) graduated from there in 1954. (Right) My mom lived in this house on Rockwell street until she passed away in 2009 at the age of 96. Two of my grandchildren are cleaning the balcony for their great grand mother. The car in front is my 2001 Prius.
We have located the following graduates:
The following people came to our 20 year reunion in 1974. The locations are 35 years old, so we are looking to get together sometime soon if we can locate some of them. I am also looking for memories of our days at old St. Mark.
Please e-mail me if you have some information or your memories. Greg Lopatka g.lopatka@comcast.net
Do you remember who our teachers were? Click here to go to our St. Mark Memories Page
RHENNETTA (KORABIK) B0RK Passed away on September 24, 2004
Bob Lucas passed away a few years ago.
We are looking for:
Ron Golek (Chicago)?
MARIAN (GUZAN) FLOREANI JACKSON WYOMING 83001 I called there and no one knew that name.
Owns AMERICANA LODGE in JACKSON HOLE WY
Active at OUR LADY OF THE MOUNTAINS CHURCH
PATRICIA (MOHAN) HAMM FOX LAKE IL 60020 (Could not find with a search)
Husband is RICHARD, an accountant in Fox Lake and then a village trustee of FOX LAKE.
CAROL ANN (SPAULDING) KUHN WOODDALE IL 60191 (Could not find with a search)
Has 5 Children / Active at WOODDALE CATHOLIC CHURCH
ELIZABETH (KAISER) MC FARLAND BUFFALO GROVE IL 60090 (Could not find with a search)
Husband - STEVE who was a store manager for "A & P TEA COMPANY" (long gone) in ROUND LAKE IL.
DOROTHY (WOZNIAK) SETTANNI STREAMWOOD IL 60103
Husband - ROBERT then a manager at VICTOR COMPUTER CORP at IRVING PARK & WESTERN.
Her brother lived in area of Harlem & Devon in Chicago.
SAL CHIARMONTE WOODDALE IL 60191 Found a Sal Chiarmonte in California and Florida
Below is a score sheet from our 8th grade team when we beat Joe Schmoos with 21 hits in 7 innings.
Our 1954 8th grade newsletter
Page 2 of our 1954 newsletter
I have been trying to place some names on the faces of Our Lionite softball team, here is what I have so far;
(Back Row Left to Right) Chuck Wolf, Lawrence Marinick, Burt Bradke, next to him I Need help?, Bob Stopka on the far right.
(Middle Row Left to Right) I Need help on the first guy?, Jim Schmidt, Ron Sitowski, next to him I Need help?, Donnie Sterna, Joe Kurgan, Chester Lis, Patrick Flemming (Deceased)
(Front Row Left to Right) May be little Dinowski not sure?, Mr. Dinowski, Mr. Hank Janicki, Father Dillon, Greg Lopatka, Mr. Lukes and May be Mr. Lukes son
Go to St. Mark Page 2 to see what we look like today
Go to St. Mark Page 3
Try the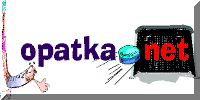 search page.
Please let me know if you find anyone that we can add to the list.
To E-mail the Web master, just click here! g.lopatka@comcast.net