Welcome to
Turn on your speakers to hear Jimmy Buffett sing "Margaritaville"
I was happy to find that Frances and Joyce were Parrot Heads
(Sorry, it does not play on a Mac)
We got together at Jim Schmidt's house on August 28, 2010. Thanks to his wife Linda for taking this picture.
(Left to Right) Bob Condle, Don Schmidt, Linda's Dad, Ray Holloway, Greg Lopatka, Jerry Pietrusiak, Father Charlie Gordon, Jim Schmidt, Father John Rochford, Frances (Beran) Myers, Ken Denzel, Barbara (Wolowicki) Mitchel and Arlene (Koprowski) Domagala
| | |
| --- | --- |
| | |
| | Father Faucher could not make our event, so Ken, Chralie and Arlene paid him a visit. Thanks to Arlene for sharing these pictures. |
| | |
| For the first time, we were able to find some of our female graduates. (L to R) Joyce Pecka '55, Frances (Beran)'54 and Arlene (Koprowski)'54 | (Above Left to Right) Barbara (Wolowicki) Class of 1954, Ken Denzel Class of 1954 and Ray Holloway Class of 1953 |
| Fathers Gordon and Rochford | Bob, Ray and Don listen intently to what Ken has to say |
| | |
| | |
Ever since 2002, when Father Gordon comes to town, Ken has done a great job of getting as many St. Mark graduates together to see Charlie. We met at a pizza place, Phil Tazbier's house and now Jim's house. The last time Charlie came to town, we tried to get together at Phil's house again, but we had to change the date to a date that Phil couldn't make. so Arlene was nice enough to save the day by inviting the 3 priests to her house for dinner. The next week, Ken was able to get a group to honor Father Rochford's 60th year as a priest.
| | |
| --- | --- |
| | |
| | |
| | |
| | |
| | |
| | I want to thank Don Schmidt for providing me with these long lost pictures that Ken has been asking me to post. If anyone wants to write some captains for these pictures, please send them on to me. After viewing these pictures, I now understand why Ken has been asking me to post them. |
Go to St. Mark Page 2 to see what we look like today
High School Memories Page
Pictures inside of St. Mark Church
St. Mark page 1
Try the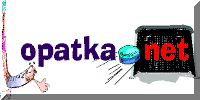 search page.
Please let me know if you find anyone that we can add to the list.
To E-mail the Web master, just click here! g.lopatka@comcast.net