Alex, Matt and Joe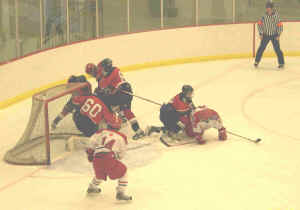 Someone came close to our goalie,
so Jeff put him down too.
We pulled our goalie and added a 6th attacker
With 23.6 seconds left to play Alex Roman went behind the net and fired a pass.
Jeff crashed the net and fired the tying goal past the goalie with 21.2 seconds left to play.