Welcome to
March 28, 2003 Reporters**Cammi Granato**Rich Storm**Volume IX Issue 12


Bolingbrook, IL
March 21, 2003


Attendance 23


shooting at his own goalie the week before.


The goalies are threatening to put out their own newsletter, maybe it will be called "In The Crease", or maybe "The 5 Hole". Can you believe anything a goalie says?
Papa showed up at the bar to campaign for the goal he claims he scored last week


Quotes about the French
"France has neither winter nor summer nor morals. Apart from these drawbacks it is a fine country. France has usually been governed by prostitutes."
___Mark Twain
"I would rather have a German division in front of me than a French one behind me."
___ General George S. Patton
(That could apply to the Greeks too)
"Going to war without France is like going deer hunting without your accordion."
__Norman Schwarzkopf


Hitman got the scoring going early for the Reds, when he flubbed a shot that trickled past the Ghost. Brinks tied the score with a one timer that handcuffed the Brain. Mr. Clean put the home team Whites ahead with a tap-in in the second period. That goal looked like a game winner until Beer-Nuts poked in the tying goal with 12 seconds left in regulation. Nobody scored in extra time. The game was declared a tie at 2:15 am. When the bar closed. (Doc and King Kong had 5 goals)


Interesting Notes


Fred and Hitman in Las Vegas


"We can stand here like the French, or we can do something about it."
____ Marge Simpson
"As far as I'm concerned, war always means failure"
___Jacques Chirac, President of France
Continued on Page 2


The Website will feature pictures from Day #4 in Las Vegas..

Las Vegas Day #4
It took 6 weeks but I finally got around to the final day pictures.
Day #4 started out with a meeting of the tired minds and bodies.
Frank checks out Fred's health and Tommy jumps in the King's chair.
Hitman is happy, the King is sad, Butt Head is broke and Stormy pins a name tag on Zaggy. (In case he gets lost)
Brinks is yawning, Muzzy is babbling and Magoo is counseling Butt Head.
Stormy makes Klinger hungry, Zaggy chows down and Uncle Bob looks confused.
The fun is almost over, as we wait for our plane.
Emily talks to Fred, Hitman, Brinks, Klinger, Muzzy and Papa saw some logs.
You can e-mail History updates to Beak.
To E-mail the Duffer News Web master, just click here! lopatka@ix.netcom.com
Vancouver Griffins
http://www.rivermen.net
http://www.worcestericecats.com/
http://www.sportzdomain.com/womenshockey/
http://www.usa-womens-icehockey.com/GregLopatka.htm
Looking for a page with your name on it? Try the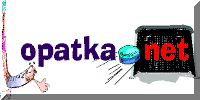 search page.