Welcome to
Welcome to the Duffer News web site. We have a moving party on Saturday, November 23 at Zagnuts. The move starts on Norbury street in Lombard. Remember how much fun we had when we moved the King. You don't want to miss this party. Meaningful Movers get to watch and drink beer.
The Turkey
Thanksgiving Skate will take place at the Downers Grove Icearena. We will Skate from 8:30 AM until 10:00 AM
November 15, 2002 Reporters**Cammi Granato**Rich Storm**Volume VIII Issue 33


Beer Nuts Stops Complaining and Scores 2


Bolingbrook, IL
November 15, 2002


The Prince came down from Green Bay to give the Whites an unfair advantage at game time, as they had Zag nuts and Beak Jr, while the only gun that the Reds had at game time was the rusty, aging Tom Morgan. The teams were balanced when Tweedy and the Egyptian Canadian, Bill By The Way, arrived and dressed in Red for the opening face off. It looked The Whites took an early Meaningful lead with a Brinks goal, but he passed it off to the Zag nuts. Beer nuts gave the Reds the lead when he was left all alone in front of the open net and a puck bounced off of the Ghost right to his stick. Thor Miller tied it up when he blew a beautiful one timer past Brian The Brain.
Beer Nuts got the Meaningful winner when lady luck smiled on him again with another open net rebound. The Meaningless game was just as exciting as the Reds spotted the Whites a 3 goal lead and came back to tie it at 8-8. Goals by Assman, Tweedy, Rusty Morgan helped overcome a shameless scoring binge by Zagnuts


The Worcester IceCats of the American Hockey League will make their first trip to Chicago and Milwaukee next month. They will play the Chicago Wolves at the All State Arena in Rosemont on Wednesday, December 11 and then they will play the Milwaukee Admirals on Thursday, December 12. If you would like to help cheer on Donny Granato and the IceCats, call Beak. We should have no trouble getting a van load of Duffers to go to have dinner at Mader's before the game in Milwaukee. Maders is located at 1037 N Old World 3rd St, Milwaukee, WI 53203
Phone: (414) 271-3377


Brinks and Beak have there picture taken by ESPN's Ray Ferraro


Coming Soon...
E-mail your computer ques

Cammi displays her player of the game award, (4 Goals, 2 Assists)

Cammi stretches out before a Team USA practice. Cammi was named player of the game when she scored 4 goals against Sweden. Cammi is leading the professional Women's Hockey league in scoring with 15 goals.
For more information, go to:

http://www.sportzdomain.com/womenshockey/archives/00000275.html
http://www.sportzdomain.com/womenshockey/archives/00000276.html
Go to
Looking for a page with your name on it? Try the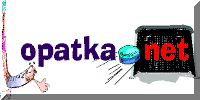 search page.
To E-mail the Duffer News Web master, just click here!